Podcast: Play in new window | Download
Subscribe: Apple Podcasts | Android | RSS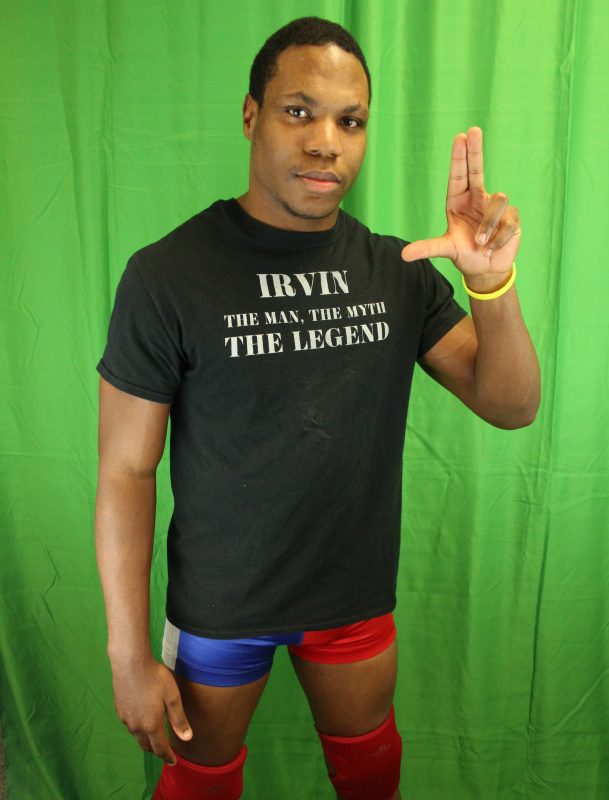 The penultimate Episode to Episode 200 is here and Episode 199 is a marathon that covers a lot of ground. The guys are determined to get caught up so they made a commitment to covering two weeks worth of Raw, 205 Live, and NXT. What follows covers a wide range of topics all leading towards Great Balls of Fire. But there is also the review of the controversial Money In The Bank '17 PPV and a great interview with pro wrestler, Irvin Legend.
We begin the long road by looking back at the June 5th edition of Raw, the night after Extreme Rules '17. Bray Wyatt and Roman Reigns renewed their rivalry on this night. Meanwhile, clues were scarce as to who was attacking Enzo. The new #1 contender for the Universal Championship, Samoa Joe, proclaimed that he has no fear of Brock Lesnar and then sent a very strong message to the Universal Champion by choking out Paul Heyman with the Coquina Clutch. Seth Rollins would show he has no fear of Samoa Joe as he challenged Joe in the Main Event. Also on this Episode of Raw, Miz's Intercontinental Championship celebration went awry, Alexa Bliss defended the Raw Women's Championship against Nia Jax and the new Raw Tag Team Champions, Sheamuse & Cesaro, went up against the former Smackdown Live Tag Team Champs, Heath Slater & Rhyno. If you missed anything from the edition of Raw, tune in to Episode 199 for all the details.
On the June 6th edtion of 205 Live, Noam Dar & Cedric Alexander renewed their rivalry. In the Main Event, the King of the Cruiserweights, Neville, gave his former "protege" TJP a shot at the Cruiserweight Championship. Could TJP reclaim the throne for himself? We let you know on Episode 199.
We then move to the June 7th installment of NXT. Heavy Machinery was in action, Sarah Logan took on Peyton Royce and Oney Lorcan battled Hideo Itami in a match that would see Itami's attitude take a very distinct turn towards being much more aggressive…and much more dangerous. In the Main Event, No Way Jose looked for a bit of revenge against Killian Dane We have the details for you on Episode 199.
We then move on to the June 12th edition of Raw that began with a huge brawl between Brock Lesnar and Samoa Joe. The Episode started great and then faltered. Along the way, Elias Samson battled Dean Ambrose, we got the obligatory Six Woman Tag Team match as Mickie James, Sasha Banks and Dana Brooke took on Alexa Bliss, Nia Jax and Emma, Bayley was interviewed as she tried to explain why she could not get extreme, and Miz teamed with a giant teddy bear to take on Heath Slater & Rhyno (nope…we aren't making this up). In the Main Event, Cesaro & Sheamus took on the Hardy Boyz in a 2 out of 3 falls match for the Raw Tag Team titles. Naturally, this would end up as a draw. How you ask? Tune in to Episode 199 as we break down this train wreck for you.
On the June 13th installment of 205 Live, Austin Aries came out to explain what the future might hold for the Greatest Man who ever lived. In the Main Event, Akira Tozawa, being heavily recruited by the Titus Brand, battled TJP in a match with major implications for the Cruiserweight Championship. Who won and why do we love Titus being involved with 205 Live? We let you know on Episode 199.
On the June 14th edition of NXT, Drew McIntyre was in action, the Authors of Pain destroyed two unknowns, anf The Velveteen Dream continued to impress. But this Episode was all about the epic Main Event, the Triple Threat Elimination match between Asuka, Ruby Riot, and Nikki Cross for the NXT Women's Championship. Could Ruby or Nikki put an end to Asuka's record setting undefeated streak? We let you know on Episode 199.
With some of the catch up out of the way, the guys then shift gears and review Money In The Bank '17. Controversy reigned supreme with the first ever Women's MITB match and the guys give their thoughts about what went down. Did the New Day put an end to The Uso's Smackdown Live Tag Team Title reign? Could Lana pull off a monumental upset and unseat Naomi for the Smackdown Women's Championship? Who showed up at MITB to espouse the Power of Love? Did the Modern Day Maharajah, Jinder Mahal, turn back the challenge of Randy Orton in their WWE Championship rematch? And who left St. Louis as Mr. Money In The Bank? We fill in the blanks for you on Episode 199.
We then close out this marathon Episode 199 with an awesome interview with The Man, The Myth…The Irvin Legend! Pro Wrestler, Irvin Legend, was kind enough to spend some time talking to us about his career, his relationship with Tyson Kidd, his thoughts about the industry, his favorite matches, and much more. Fans of this Legendary competitor will no doubt want to tune in for this excellent interview as we close down Episode 199…and gear up for Episode 200!