Podcast: Play in new window | Download
Subscribe: Apple Podcasts | Android | RSS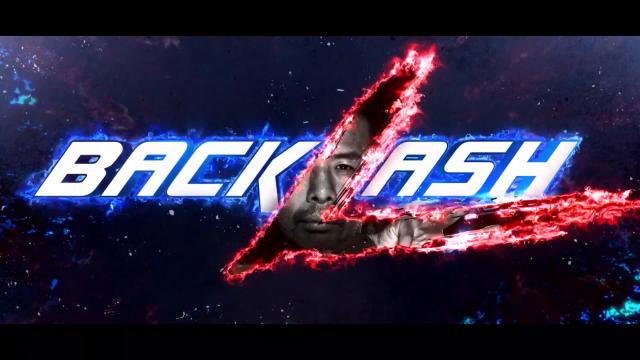 Some technical difficulties have resulted in Episode 194's release being delayed. Rather than waste the recording though, here it is. Better late than never.
This episode begins with a review of the May 15, 2017 edition of Monday Night Raw. With Braun Strowman on the shelf, how would Raw GM Kurt Angle go about deciding who would be the first to step up and challenge Brock Lesnar for the Universal Championship? This situation would combust and lead to matches pitting Seth Rollins vs Bray Wyatt and the highly anticipated rematch between Roman Reigns and Finn Balor. On this episode of Raw, we also got Dean Ambrose defending his Intercontinental Championship against The Miz, further hostilities between Bayley and the Raw Women's Champ, Alexa Bliss, Neville continuing to target Austin Aries, and a stunning betrayal. We let you know how it all turned out on Episode 194.
We then review the May 16, 2017 edition of Smackdown Live, the go-home show for Backlash. In a battle of #1 contenders for the two main titles on Smackdown Live, Jinder Mahal battled AJ Styles. Could Jinder's great roll continue against AJ Styles? The contract signing for the Six Woman Tag match at Backlash, to no one's surprise, disintegrated into combat and this would lead to a match between the Smackdown Women's Champion, Naomi, and Carmella. In the Main Event, Randy Orton tangled with Baron Corbin. How did this all play out? We let you know on Episode 194.
From there, Dave and his lovely wife preview Backlash '17. The world now knows how it all went down but how did Dave and his wife see things going? Could Breezeango actually break through against The Usos and win the Smackdown Tag Titles? Could Sami Zayn survive against Baron Corbin. Who would prevail in a grudge match between two former members of the Wyatt Family? Could The Welcoming Committee turn back the challenge of Naomi, Charlotte Flair and Becky Lynch? Would AJ Styles end Kevin Owens's reign as United States Champion? And could Jinder Mahal actually beat Randy Orton to become the new WWE Champion? Dave predicted NXT Takeover: Chicago with 100% accuracy. Would he do the same as far as Backlash is concerned? Spoiler warning….not so much. But to see who he picked and why, tune in to Episode 194 and find out.