Podcast: Play in new window | Download
Subscribe: Apple Podcasts | Android | RSS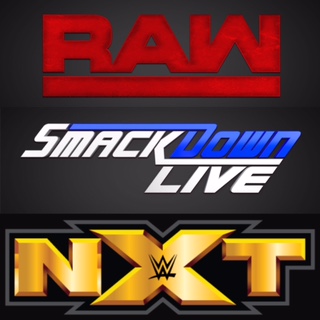 On Episode 140, Dave recaps a pretty historic week across the WWE, touches upon the TNA situation, and brings you up to date as the road to Hell In A Cell became very interesting indeed.
We start off by looking at Raw that got going with Sasha Banks challenging Charlotte to the first ever Women's Hell In A Cell match. Naturally, Charlotte accepted. Later on in the evening, Charlotte would team up with the less than supportive Rusev to take on Sasha and Roman Reigns. Kofi Kingston took on Cesaro as The New Day geared up for their upcoming Tag Team Title defense against the team of Cesaro and Sheamus. Could Sheamus and Cesaro get on the same page at all? Seth Rollins took on Chris Jericho with the stipulation that if Jericho won, he would get added to the Seth Rollins v Kevin Owens Hell In A Cell match for the Universal Championship. Did Seth prevail or did Y2J put him on The List and join the party in Boston in a few weeks? Paul Heyman showed up to challenge Goldberg to a fight with his client, Brock Lesnar. Why does Brock want another piece of Goldberg 12 years after their only match? We fill you in on all the details on Episode 140.
Over on Smackdown Live, the new Intercontinental Champion, Dolph Ziggler, celebrated his championship and his career continuing. What did the former champ, The Miz, have to say in response? With the 30th Anniversary of Survivor Series fast approaching, Daniel Bryan and Shane McMahon threw down the gauntlet to Raw, Mick Foley and Stephanie McMahon. We have those details for you on Episode 140. AJ Styles hand picked his opponent for this week to prove to everyone what a gracious and great WWE World Champion he is. What transpired next would end up being, quite possibly, the biggest upset in WWE history. We then got Randy Orton teaming up with Kane to take on Bray Wyatt and Luke Harper. What happened at the end of this match that left everyone scratching their collective heads? We let you know on Episode 140.
It is then on to NXT where the Dusty Classic Tag Team Tournament continued with Perfectly Glorious making their debut against the also debuting Sanity. TM61 also tried to advance as they took on Tino Sabatelli and Riddick Moss. Which teams advanced and what crazy drama would we see with the Tag Teams this week? Billie Kaye took on Liv Morgan while Blake battled Murphy. Samoa Joe would make his presence felt again this Episode and again demanded the head of the NXT Champion, Shinsuke Nakamura. Would Nakamura respond? We let you know on Episode 140.
Dave closes things down by discussing the TNA situation and offering his thoughts on that mess. All that and more here on Episode 140.