Podcast: Play in new window | Download
Subscribe: Apple Podcasts | Android | RSS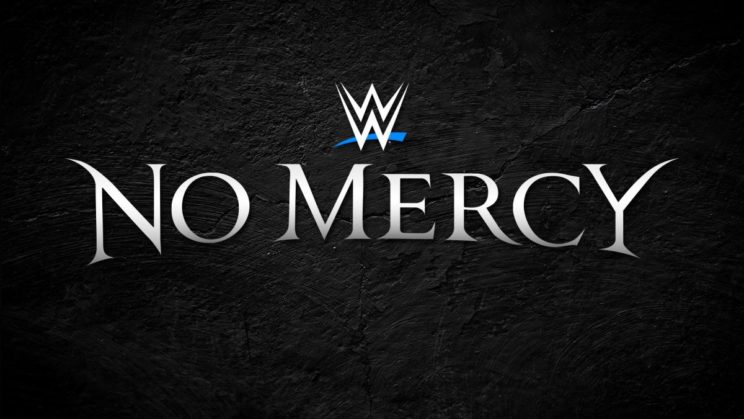 Episode 138 is a unique one as for the first time in the history of the Attitude Of Aggression, Dave and Ol' Gator record an Episode with the guys in different locations. Dave is up in Sacramento with his lovely wife to take in No Mercy while Ol' Gator had to stay in Bakersfield. Still, it didn't stop the guys from putting together a content heavy episode for you Aggressionaholics here on No Mercy Sunday.
We begin be reviewing Monday Night Raw from 10/3/16 down the road in LA. Roman Reigns and Rusev moved full steam ahead towards a Hell In A Cell Match in a few weeks with another full on brawl on Raw this week. Brian Kendrick did something that no one could do during the 10 weeks of the CWC…beat TJ Perkins. What does Kendrick's win mean for the Cruiserweight Division? Kevin Owens and Chris Jericho combined with the New Day to put on  an amazingly entertaining segment and then the two teams went at each other with Jeri-KO trying to angle for a Raw Tag Team Title match. Seth Rollins would prove instrumental in this match. How did it all play out? We let you know on Episode 138. But the big story on Raw was the Main Event where the Women took center stage for the first time in over a decade as Sasha Banks looked to recapture the Raw Women's Championship from Charlotte. Was she successful? We let you know on Episode 138.
It is then on to Smackdown as we review the go-home show for No Mercy. AJ Styles, John Cena and Dean Ambrose met face to face to face in the ring. With those three volatile personalities in the ring at the same time, what could go wrong? We let you know on Episode 138. Becky Lynch would team up with Nikki Bella to take on Carmella and Alexa Bliss. How and why did the #1 contender for Becky Lynch's Smackdown Women's Championship gain momentum prior to their match at No Mercy? We let you know the details here. Baron Corbin and Jack Swagger met up and controversy would rule the day at the end of this match. Dolph Ziggler and The Miz continued their excellent war of words prior to their huge Title Vs Career match at No Mercy. Randy Orton and Bray Wyatt continued to play mind games with one another as the stage got set for No Mercy.
It is then on to NXT where the Dusty Classic Tournament got underway with the Authors of Pain taking on the Bollywood Boys. Could the Bollywood Boys slow down the freight train that are the Authors of Pain? The women's division continued to evolve as Peyton Royce emerged as a potential new contender. Dan Matha's highly touted debut never happened. How and why? We let you know on Episode 138. Lastly, the NXT Tag Team Champions, The Revival, looked to advance in the Dusty Classic tournament as they took on Andrade "Cien" Almas and Cedric Alexander. Who won this match and what shocking turn of events happened at the match's conclusion? We let you know on Episode 138.
After getting Ol' Gator's thoughts about No Mercy, we then close things down by welcoming back to the show wrestling journalist extraordinaire, Scott Fishman. Scott and Dave preview No Mercy in detail and discuss many other pro wrestling related topics. Scott is one of the most respected journalists in the field and someone who really knows his stuff. Who will emerge from No Mercy as the Smackdown Women's Champion (assuming the match happens)? Will The Usos end the Cinderella story of Heath Slater and Rhyno and capture the Smackdown Tag Team Titles? Can Nikki Bella finally get the better of Carmella? Can Baron Corbin get even with Jack Swagger? Will Randy Orton or Bray Wyatt finally get the better of the other? Will Dolph Ziggler capture the Intercontinental Championship…or will his career be over? And can John Cena make history by capturing his 16th World Championship or will Dean Ambrose reclaim the WWE World Championship….or will AJ Styles continue to be the Face That Runs The Place? We let you know all the details here on an excellent No Mercy Preview with the one and only Scott Fishman.