Podcast: Play in new window | Download
Subscribe: Apple Podcasts | Android | RSS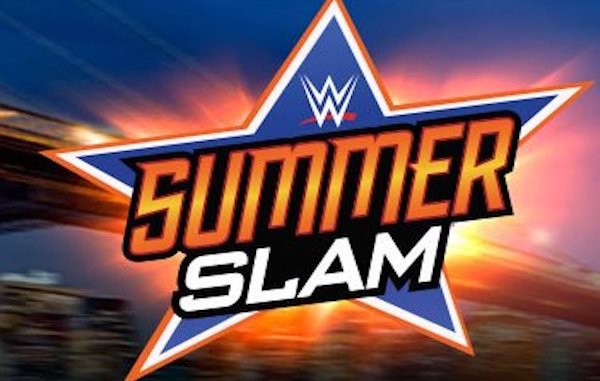 Do you remember movies like Eddie and the Cruisers, or Crossroads, or something like that where much of the movie revolved around lost tapes or lost songs? Well consider Episodes 207 and the forthcoming 208 to be like lost Episodes of the Attitude Of Aggression. These are the Summer Slam Episodes. There is a staggering amount of content that had been recorded but not yet released due to, well, real life getting in the way of things. There was so much content recorded, re-recorded, edited and updated that Big Dave has decided to release it in two parts, lest the Summer Slam Spectacular end up being longer than Summer Slam '17 actually was.
Here in Part 1 of our Summer Slam '17 Spectacular, Dave focused on the Road to Summer Slam. Here on Episode 207, Dave reviews 205 Live from July 18th and then goes on the Road to Summer Slam as he tells us the story of how the main Raw, Smackdown Live and 205 Live storylines came into being and evolved. There are reviews of Raw, Smackdown Live and 205 Live for the weeks of July 24th, July 31st and August 7th included in this Episode. You will also hear Dave provide some more recent, post-Summer Slam info along the way and you will even  hear discussion of topics such as the Connor McGregor vs Floyd Mayweather fight.
Some of the highlights of action reviewed in this Episode include, but are certainly not limited to, the following:  Mustafa Ali vs Drew Gulak, 2 of 3 Falls match (205 Live, July 18th), the creation of the Fatal Four way Universal Championship match for Summer Slam, Dean Ambrose and Seth Rollins vs The Miz and the Miztourage (Raw, July 24th), Kevin Owens vs AJ Styles vs Chris Jericho, United States Championship Triple Threat Match (Smackdown Live, July 25th), Brock Lesnar and Paul Heyman threatening to leave WWE if Brock lost the Universal Chairmanship at Summer Slam, as well as Braun Strowman vs Roman Reigns vs Samoa Joe (Raw, July 31st), AJ Styles vs Kevin Owens, US Championship match, John Cena vs Shinsuke Nakamura, #1 Contenders match for the WWE Championship (Smackdown Live, August 1st), Ariya Daivari vs Akira Tozawa, #1 Contenders match for the Cruiserweight Championship (205 Live, August 1st), two Triple Threat matches to determine the #1 contender for the Raw Women's Championship at Summer Slam, as well as Braun Strowman vs Roman Reigns in a Last Man Standing Match (Raw, August 7th), Jinder Mahal vs Randy Orton (Smackdown Live, August 8th), and TJP vs Rich Swan (205 Live, Aughust 8th).
All that and much more and please keep your eyes peeled for Part 2 of the Summer Slam Spectacular, along with coverage of No Mercy '17.
Please make sure you are following the Attitude Of Aggression and all the other great Podcasts at the YES Wrestling Network at https://yeswrestling.com/yes-wrestling-podcast-network-ca6b750e8f79