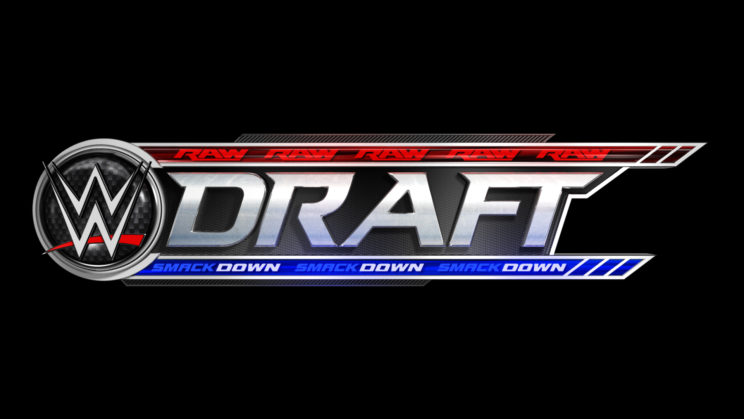 On Episode 112 of the Podcast, in addition to a great interview we conducted with Indy wrestler Ace Romero, you will hear our Mock Draft for the pending brand extension. Unless you have been living under a rock for the past month or so, then you know that on July 19, 2016, Smackdown moves to a live format. On that first live episode of Smackdown, the WWE will hold a draft wherein the GM for Raw and the GM for Smackdown will draft Superstars to create their own unique rosters. For longtime fans of the WWE, this is nothing new as Raw and Smackdown operated independent of each other, at least to a certain extent, from roughly 2002 to 2011. A draft occurred from 2004 to 2011 but once Raw shifted to a 3 hour format, the brand split ended and the rosters were joined together.
Unlike the previous brand split, the 2016 version of the brand split, also called "brand extension", will be unique in that for the first time ever, Smackdown will be live, just like Monday Night Raw. This has the potential to put Smackdown on a truly level playing field with Raw, which was one of the problems with the previous brand split. Raw always seemed like the more important show because, after all, it was live.
Regardless of all that as a backdrop, the pending WWE Draft has resulted in mock drafts being conducted by fans, podcasters, bloggers and a multitude of people throughout the Internet Wrestling Community. After thinking about it for a while, Ol' Gator and Dave decided to do a WWE brand extension mock draft of their own. You will be able to listen to it all go down, as it actually went down, on Episode 112, which will be released later today. But, for those curious as to our final rosters, what we are doing here is posting those final rosters so all you Aggressionaholics can start debating whether Ol' Gator or Ol' Dave ended up with the better brand.
As you will hear, Ol' Gator won the coin toss and got Monday Night Raw, and the first pick in the Draft while Dave got Smackdown. The rules were simple: The guys had to draft 15 men, 5 women, and 5 teams from the WWE Main Roster or from NXT. Near the end of the Draft, Ol' Gator added a wrinkle to things: He wanted to draft a two man announce team, a ring announcer, and a backstage interviewer. Dave was more than happy to oblige.
Here then is how things ended up working out:
Raw (Ol' Gator)                                                                  Smackdown (Dave)
Men                                                                       Men
Kevin Owens                                                                          Seth Rollins
AJ Styles                                                                                  Dean Ambrose
The Miz                                                                                   Roman Reigns
Shinsuke Nakamura                                                            Rusev
John Cena                                                                               Finn Balor
Neville                                                                                     Chris Jericho
Sami Zayn                                                                               Brock Lesnar
Randy Orton                                                                           Alberto Del Rio
Apollo Crews                                                                          Samoa Joe
Kalisto                                                                                     Hideo Itami
Baron Corbin                                                                         Dolph Ziggler
Andrade "Cien" Almas                                                        Austin Aries
Titus O'Neil                                                                            Sheamus
No Way Jose                                                                           Bobby Roode
Ty Dillinger                                                                            Zack Ryder
Women                                                                 Women
Sasha Banks                                                                          Charlotte
Alexa Bliss                                                                             Asuka
Bayley                                                                                    Becky Lynch
Dana Brooke                                                                         Nia Jax
Paige                                                                                      Carmella
Tag Teams                                                                          Tag Teams
The Wyatt Family                                                               Enzo & Big Cass
Gallows & Anderson                                                          American Alpha
Johnny Gargano & Tomasso Ciampa                             The New Day
The Revival                                                                          Authors Of Pain
TM-61                                                                                     The Vaudevillains
Announce Team                                                               Announce Team
Corey Graves                                                                        Mauro Ranallo
JBL                                                                                           Daniel Bryan
Ring Announcer                                                              Ring Announcer
Lillian Garcia                                                                       JoJo
Backstage Interviewer                                                 Backstage Interviewer
Byron Saxton                                                                       Renee Young
There you have it Aggressionaholics. Both brands look pretty good and you could really create some good cards and PPVs with rosters like that.  If only the real draft yielded rosters like this, all would be right with the world…well the world of the WWE anyway.
Still, the question has to be asked…which brand do you prefer? Feel free to leave your comments and let us know which brand you think is superior and why.
And, as always, you stay aggressive wrestling fans…and you do it with attitude.