Podcast: Play in new window | Download
Subscribe: Apple Podcasts | Android | RSS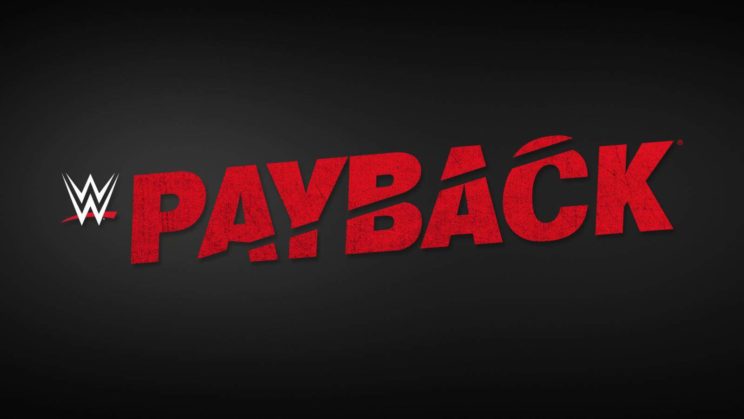 The boys are up in San Jose getting ready for the first post-WrestleMania PPV, Payback 2017. Here on Episode 188, we recap Raw and Smackdown from this past week and preview the big Raw exclusive (with some Smackdown cross-over) event coming our way later today.
We begin by reviewing Raw from April 24, 2017. Matt Hardy took on Sheamus as tensions, to some extent, seemed to build between the Hardy Boyz and Sheamus and Cesaro as they head into their Raw Tag Team Championship match at Payback. Austin Aries and Jack Gallagher got a statement win, of sorts, against Neville and TJ Perkins as Aries readies himself to again challenge Neville for the Cruiserweight Title. Kalisto pulled off a mammoth upset in his Dumpster Match with Braun Strowman…and then paid a heavy price. Samoa Joe and Gallows & Anderson took out Enzo but then got a surprise as Finn Balor filled in as a partner for Seth Rollins and Big Cass in an entertaining six-man Tag match. Alexa Bliss briefly took on Sasha Banks. In the Main Event, the Miz needed a partner for his tag match with Dean Ambrose and Chris Jericho. Did he find one? We let you know on Episode 188.
We then review Smackdown Live from April 25, 2017 which saw tensions continue to escalate between Shinsuke Nakamura and Dolph Ziggler. AJ Styles battled Baron Corbin for the second week in a row. American Alpha, Breezeango, The Ascension and The Colon Brothers squared off in a Beat The Clock Challenge to determine the new #1 contenders for the Smackdown Tag Titles. Randy Orton battled Eric Rowan in a No DQ match that also saw some post-match involvement from the #1 contender to the WWE Title, Jinder Mahal. In the Main Event, Charlotte tried to become a 5 time champion as she tangled with Naomi for the Smackdown Live Women's Championship. How did everything work out? Tune in to Episode 188 to find out.
From there, Dave and Ol' Gator, from the comfort of their hotel room in San Jose, preview Payback '17. Can Austin Aries dethrone the King of the Cruiserweights? Can Seth Rollins gain some payback against Samoa Joe? Will The Hardy Boyz continue to roll against Sheamus and Cesaro? Will it be a sweet homecoming for Bayley as she defends the Raw Women's Championship against Alexa Bliss? Will Chris Jericho recapture the United States Championship and move to Smackdown Live as well? What exactly is the House of Horrors match, is the WWE Championship on the line and, more importantly, who survives between Bray Wyatt and Randy Orton? And can Roman Reigns deliver a huge dose of payback to the Monster among Men, Braun Strowman? Tune in to Episode 188 to see what the guys think.