Podcast: Play in new window | Download
Subscribe: Apple Podcasts | Android | RSS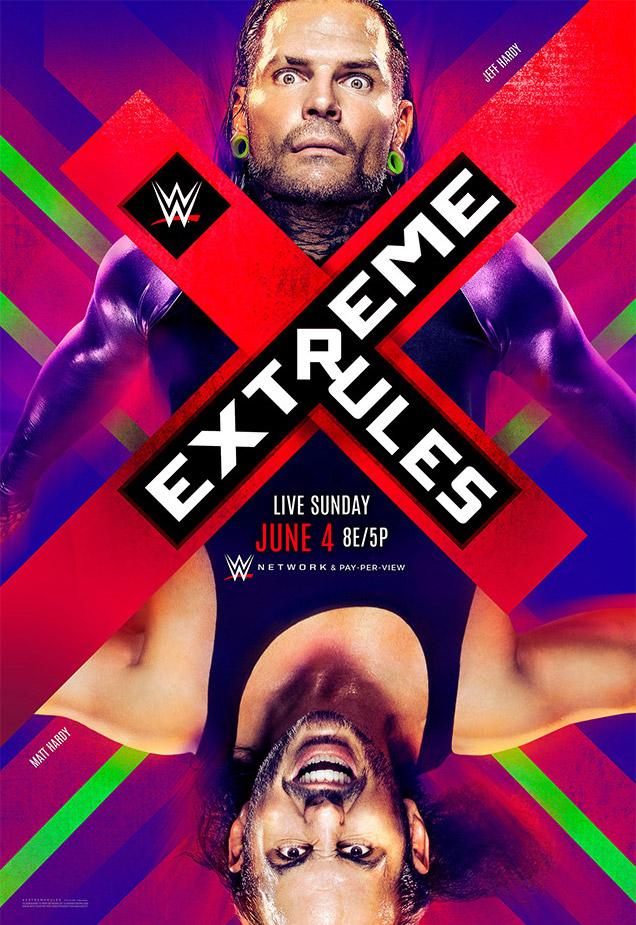 On Episode 196, we get you all ready for Extreme Rules '17 as we check out everything that has been going on with the Red brand the past two weeks.
We pull double duty by recapping the last two weeks worth of Monday Night Raw. We begin with the May 22 edition of Raw. A match between Roman Reigns and Bray Wyatt would lead to a big Tag Team Main Event as Roman would team up with Seth Rollins to go up against Bray and Samoa Joe. As for the fifth participant in the Fatal Five Way Extreme Rules match, Finn Balor, he was in action against Karl Anderson….but got an interesting visit from Paul Heyman along the way. Who attacked Enzo Amore? We have theories on Episode 196. Matt Hardy battled Sheamus with the winner getting to choose the stipulation for the Raw Tag Team Championship match at Extreme Rules. Elias Samson made his Raw debut against Intercontinental Champion, Dean Ambrose, Alexa Bliss took on Mickie James, and Tony Neese tried to slow the roll of Austin Aries. We let you in on all that went down on Episode 196.
We then recap the Memorial Day Episode of Raw from May 29th. This edition of Raw featured a huge double Main Event involving all five guys for the Fatal Five Way Extreme Rules match. In one Main Event, Bray Wyatt, Finn Balor, and Samoa Joe met in a Triple Threat match. In the other Main Event, Roman Reigns went one on one with Seth Rollins as the former Shield-mates squared off yet again. Who gained momentum heading into Extreme Rules? We let you know on Episode 196. Dean Ambrose teamed up with the Hardy Boyz to take on The Miz, Cesaro & Sheamus in a battle of Champions vs Challengers for Extreme Rules. A truly awful segment of Bayley…This is Your Life, another attack on Enzo Amore, a cryptic text about Kurt Angle, and a Tag Team match between Neville and TJP vs Austin Aries and Jack Gallagher rounded out this weeks action on Raw and we let you in on all the details on Episode 196.
From there, Dave and Ol' Gator are joined by Pro Wrestling Dot Biz's Greg DeMarco to preview Extreme Rules '17. Will Austin Aries finally break through and end the reign of Neville as Cruiserweight Champion? Can The Miz become a seven time IC champ? Can Bayley get extreme enough to dethrone Alexa Bliss and reclaim the Raw Women's Championship? Will The Hardy Boyz continue their Raw Tag title reign in a Steel Cage match against Cesaro & Sheamus? And who will win the Fatal Five Way Extreme Rules match and earn the Universal Championship match against Brock Lesnar? We let you know what we think on Episode 196.
We then close things down with an interview with British Pro Wrestler, Joe Rage. Joe joins us to talk about his career, the white hot scene in the UK, his favorite matches, and much more in a great interview that we know you will enjoy.
And please be sure to check out the Attitude Of Aggression, and all the other great content, on the Pro Wrestling Dot Biz Network at http://breakingwrestlingnews.com/