Podcast: Play in new window | Download
Subscribe: Apple Podcasts | Android | RSS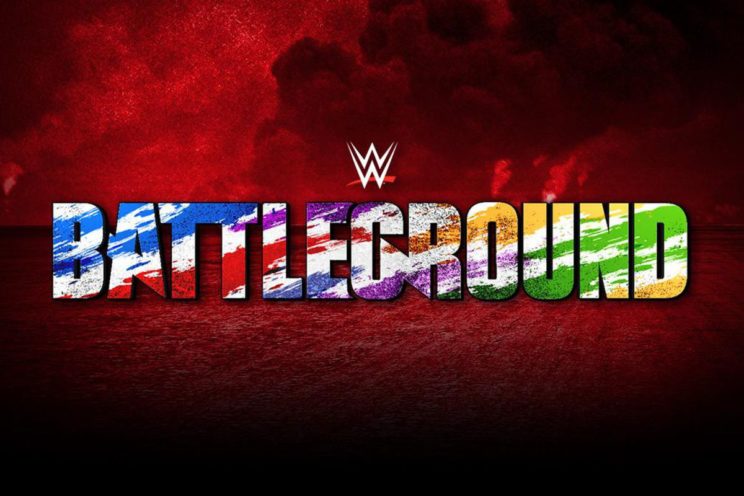 Episode 203 is all about Battleground '17 as Big Dave and his lovely wife get you all ready for the big event.
We begin with the July 11th edition of Smackdown Live that saw a celebration as AJ Styles captured the United States Championship from Kevin Owens at a Live Event at Madison Square Garden. The new champ decided to reinstate the US Open Challenge and it was answered by John Cena….sort of. The two rivals were attacked by Kevin Owens and Rusev setting up an unlikely tag team match pitting AJ Styles and John Cena vs Rusev and KO in the Main Event. Along the way, the WWE Champion, Jinder Mahal, crushed Tye Dillinger, Baron Corbin vs Shinsuke Nakamura never happened, Shane McMahon set up a huge Fatal 5 Way Elimination Match at Battleground to determine who would challenge Naomi for the Smackdown Live Women's Title at Summer Slam, and Mike and Maria Kannellis shared the Power of Love with Sami Zayn. We have all the details for you on Episode 203.
It is then on to the July 18th Go-Home edition of Smackdown Live. With Battleground just a few days away, Jinder Mahal brought the Punjabi Prison to Smackdown Live but Randy Orton was not impressed as both men proclaimed victory in advance of their match at Battleground. Mike Kannellis made his in-ring debut against Sami Zayn, Becky Lynch took on Charlotte Flair, and Jimmy Uso tangled with Kofi Kingston. In the Main Event, AJ Styles teamed up with Shinsuke Nakamura as they squared off against Kevin Owens and Baron Corbin with all four men looking to build momentum towards Battleground.
We then move onto the Battleground '17 Preview Show as we run down the card and try to figure out who will win in the final brand exclusive PPV before Summer Slam. Can Sami Zayn overcome the Power of Love? Can The New Day unseat The Usos for the Smackdown Live Tag Titles? Can Shinsuke Nakamura defeat Mr. Money In The Bank? Who will survive the Fatal 5 Way Elimination Match and get a shot at Naomi and the Smackdown Women's Title at Summer Slam? Will John Cena make good on his guarantee and defend the honor of the USA? Speaking of the USA, will AJ Styles defend the United States Championship against Kevin Owens. And who will survive the Punjabi Prison match and leave Philadelphia with the WWE Championship. We give you our thoughts here on Episode 203.
Please make sure you are following the Attitude Of Aggression and all the other great Podcasts at the YES Wrestlign Network at https://yeswrestling.com/yes-wrestling-podcast-network-ca6b750e8f79